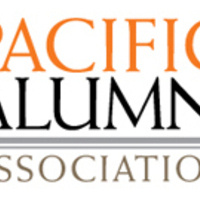 Alumni Relations
The Pacific Alumni Association is engaged in creating and promoting opportunities for alumni to be actively involved with the entire university community and its students and faculty. The Association is supported by eight staff members and guided by a 30-member alumni board of directors who represent all Pacific alumni. The Alumni Association is a non-dues-based organization, and every student who attended Pacific for at least one year (24 credit hours) and left in good standing is considered a member.
Graduates! Step Right Up for your Grad Party coming up on May 1! Beer Garden, prize give-aways, funnelcakes, and more. Don't miss this chance for one last...

The Black Pacific Alumni Club welcomes the Class of 2018 to this annual graduation reception for black students. The keynote Speaker will be Pacific Regent...
Recent Events