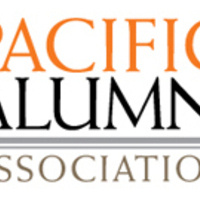 Alumni Relations
The Pacific Alumni Association is engaged in creating and promoting opportunities for alumni to be actively involved with the entire university community and its students and faculty. The Association is supported by eight staff members and guided by a 30-member alumni board of directors who represent all Pacific alumni. The Alumni Association is a non-dues-based organization, and every student who attended Pacific for at least one year (24 credit hours) and left in good standing is considered a member.
The San Joaquin Pacific Alumni Club invites all alumni who are also employees at University of the Pacific and their friends to meet up for lunch and...
The Pacific Alumni Association invites graduates to this annual reception welcoming you as new alumni of Pacific. This year's keynote speaker will be Alicia...
Recent Events