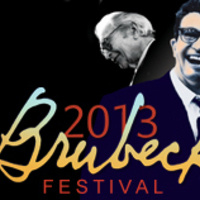 2013 Brubeck Festival Offers Free Showing of 'Music Inn'
Tuesday, March 19, 2013 at 6:30 pm
Janet Leigh Theatre
3601 Pacific Ave, Stockton, CA 95211
George Schuller will present "Music Inn," a documentary film he co-produced about the School of Jazz at the Music Inn in Lenox, Mass., where his father was on the faculty, John Lewis served as artistic director, and such jazz greats as the Modern Jazz Quartet and Sonny Rollins performed during the late 1950s.
"There was a time in the 1950s when musical giants strutted the Berkshire Hills in Western Massachusetts," reads a portion of the introduction to the documentary's website. "Be-boppers, folk singers, African drummers, blues singers, jazz legends, poets, and musicologists gathered at a place called Music Inn in Lenox, Mass., just a stone's throw away from classical music's most famous summer festival at Tanglewood, to share their converging traditions and go looking for roots most people didn't think even existed."
"In their search, they created not only the first summer-long Jazz Festival, and the First School of Jazz, but a new movement in American music. It was that kind of unique, magical configuration of people and ideas that rarely occurs in the arts, but permanently alters the cultural landscape. In this case, it changed the world of American music, how we understand the meaning of America, and how the world came to appreciate the art of jazz."
"During a decade rife with paranoia, in the middle of the McCarthy era, "Music Inn" was a bold experiment. Halfway between the Second World War and The Civil Rights Movement, Phil and Stephanie Barber created an oasis where aspiring musicians came to learn from the very best. Students and faculty, young and old, rich and poor, white, black, and brown convened together and learned from each other. Defying the surrounding environment, Music Inn harbored a racial and cultural harmony where music was all that mattered.
A question and answer segment will follow with Schuller, one of the documentary's producers.
Visit the 2013 Brubeck Festival website for a complete listing of events and to buy tickets.
Visit the Brubeck Institute website for more information about its various programs.
Event Type

Website
Cost

Free

Department

Subscribe