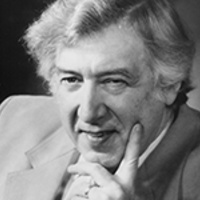 2013 Brubeck Festival Presents 'Birth of the Cool'
Wednesday, March 20, 2013 at 6:30 pm
Faye Spanos Concert Hall
3511 Pacific Ave, Stockton, CA 95204
The Birth of the Cool Ensemble will perform compositions from the album of the same name. The group includes the Brubeck Institute Jazz Quintet and is directed by Joe Gilman.
Prior to the concert, Gunther Schuller, American composer, conductor, horn player, author, historian, and jazz musician, will talk about "Birth of the Cool," a series of 1949-1950 Miles Davis recordings on which Gunther Schuller played French horn.
"Birth of the Cool" has been included among the 50 great moments in jazz by Guardian's main jazz critic and author, John Forham.
"Emerging from the shadow of his hero Charlie Parker, Miles Davis rejected the aggressive tempo of bebop to pioneer a smoother style that became a landmark in jazz evolution," writes Forham.
Visit the 2013 Brubeck Festival website for a complete listing of events and to buy tickets.
Visit the Brubeck Institute website for more information about its various programs.
Event Type

Website
Cost

Free

Department

Subscribe