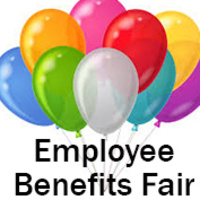 2018 Employee Benefits Fair-Sacramento
Thursday, November 8, 2018 at 11:00 am to 1:30 pm
Lecture Hall, S2 and S3
3227 Fifth Ave. Sacramento, CA
Be sure to attend your campus's benefit fair to get benefits questions answered straight from the vendors on the Sacramento Campus on Thursday, Nov. 8, from 11 a.m. to 1:30 p.m. in Lecture Hall S2 and S3.
Employee Benefits Open Enrollment for 2018 begins Monday, Oct. 29, and ends Sunday, Nov. 18, for all three campuses.
Information packets with summaries, forms, rates and changes will be sent to your home address in mid-October so you will have plenty of time to review prior to Open Enrollment beginning.
Event Type

Sponsoring Department

Audience

Website
Department

Subscribe