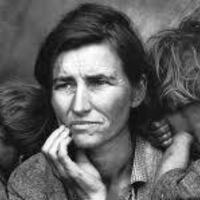 Women as History-makers in California: 59th California History Institute
Saturday, March 24, 2012 at 8:30 am to 5:30 pm
Grace Covell Hall
720 Presidents Drive, Stockton, CA 95211
59th California History Institute
University of the Pacific
Preliminary Program
Friday, March 23
9:30-3:45 Field Trip by coach to the California State Museum/California Hall of Fame; for-fee event limited to 50 passengers. Tour of "California's Remarkable Women" highlighting 120 notable women; and "Women and the Vote."
4:00-6:00 Welcoming Reception, Grace Covell Hall, Campus
Saturday, March 24 Grace Covell Hall, campus
8:30-9:15 Registration and Coffee
9:15 Welcome and Introductions
9:30 Historiography of Women in California History
Edith Sparks, Senior Associate Dean, The College & Jessica Weiss, California State University, East Bay
10:00-11:45 Women in Stockton's History
Caroline Cox, Department of History, Pacific, Moderator
Alice Van Ommeren Stockton local historian
Dawn Bohulano Mabalon, San Francisco State University
Emil Guillermo, Journalist
Michael Wurtz, Archivist, University of the Pacific, Comment
11:45-12:40 Lunch (Buffet in Grace Covell)
12:40-1:20 PM Keynote
Judy Yung , Emerita, American Studies, U. C. Santa Cruz
Author of Unbound Feet: A Social History of Chinese Women in San Francisco (1995); Chinese American Voices: From the Gold Rush to the Present (2006); and (with Erika Lee) Angel Island: Immigrant Gateway to America (2010)
1:30-2:30 Student Panel on Women in California History
Christiana Oatman, Pacific
Devon Clayton, Pacific
Michelle Khoury Santa Clara University
2:45 Women and Environmental Justice
Alison Alkon, Department of Sociology, Pacific, Moderator
Nancy Unger, Santa Clara University
Tracy Perkins, U.C. Santa Cruz
Teresa DeAnda, Central Valley Coordinator, California for Pesticide Reform
4:30 What We Have Learned; Jennifer Helgren, Pacific
4:45-5:30 Reception
Fees
University Faculty & Staff: $30 to attend paper sessions, the luncheon, and the receptions on March 23 and 24
High School, Undergraduate and Graduate Students: $25 to attend paper sessions, the luncheon, and the receptions on March 23 and 24
General Admission: $40 to attend paper sessions, the luncheon, and the receptions on March 23 and 24.
The field trip to Sacramento on March 23 is $40 for all attendees, which does not include lunch.
For additional information please e mail: Juliann Hilton Email or call John Muir Center 209 946-2527
Sponsored By:
Department of History
John Muir Center
Holt-Atherton Special Collections
California Chi Chapter of Phi Beta Kappa
Ethnic Studies Program
Gender Studies Program
Rockwell Hunt Endowment
R. Coke Wood Endowment
Conference Co-Organizers:
Jennifer Helgren, Associate Professor of History
Corrie Martin, Director, Women's Resource Center, Student Life
Edith Sparks, Senior Associate Dean, The College
W. R. Swagerty, Director, John Muir Center
THE CALIFORNIA HISTORY INSTITUTE and JOHN MUIR CENTER
Since 1948, the University of the Pacific has hosted the California History Institute, established by Rockwell D. Hunt as a spring conference sponsored by the California History Foundation. The John Muir Center was created in 1989 to honor California's most famous environmentalist and founder of the Sierra Club. The University holds the John Muir Papers in its Library's Holt-Atherton Department of Special Collections. This is the second symposium since 1948 to focus on women in the Golden State's history.
Event Type

Website
Group

Hashtag

Subscribe