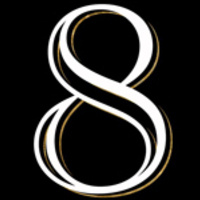 "8 - The Play"
"8 - The Play," a staged reading about the court fight over California Proposition 8 which was overturned by a federal judge and has been appealed to the Supreme Court for arguments in March, will be performed 7 p.m. April 8 at University of the Pacific's Long Theatre.

Proposition 8 stated that "only marriage between a man and a woman is valid or recognized in California." It was approved by California voters in 2008, but was immediately challenged on the grounds that California's Constitution guarantees equality for all. The play is based on courtroom transcripts and other source materials and is considered to be a historically accurate representation of the court fight.
The attorney who filed the lawsuit to overturn Proposition 8 is Ted Olson, a 1962 graduate of College of the Pacific. The attorney who is defending the Proposition is Andy Pugno, a 1999 graduate of the Pacific McGeorge School of Law. The Supreme Court Justice who many pundits believe will be the "swing vote" on the case is Judge Anthony Kennedy, a long-time Pacific McGeorge faculty member. And the author of the play is Academy Award-winning writer Dustin Lance Black, who was keynote speaker at Pacific's Western Regional Lesbian, Gay, Bisexual, Trangender, Queer/Questioning, Intersex, and Ally (LGBTQIA) conference in February 2012.

Black said he wrote the staged reading after reading the court room transcripts while he also was doing research on the script for Clint Eastwood's film "J. Edgar." Black has said the play is based on transcripts from court room testimony, from interviews given by the parties involved in the court fight, and from personal observations from people who were in the court during the legal fight.
The staged reading will be directed by Assistant Professor Macelle Mahala. It is sponsored by Pacific's Humanities Center, Gender Studies, Phi Beta Kappa, Pride Alliance, and the Division of Student Affairs.
Assemblywoman Susan Talamantes Eggman is among the local dignitaries invited to participate as walk-on readers. Eggman, who will play Dr. Segura, will read a short monologue during the presentation. Eggman was elected in November 2012 to represent the 13th Assembly District, which includes the communities of Stockton, Tracy, Thornton and Mountain House. She is an associate professor of social work at California State University, Sacramento, and she has taken a leave of absence to serve in the State Assembly.
A panel discussion on the issues surrounding marriage equality and the ongoing legal efforts across the United States will follow the reading of "8 The Play." The panel will include: California Assemblymember Susan Eggman; Larry Levine, McGeorge School of Law; Nicholas Hatton, San Joaquin Pride Center; Marina Virrey, Marriage Equality San Joaquin; and Jo Michael, Equality California.
To reserve a ticket for this free presentation, call 209.946.2116 to be placed on the will-call list. Reservations are not required.

For more information about the play, visit www.8theplay.com/.
Monday, April 8, 2013 at 7:00 pm
The Long Theatre
1041 Dave Brubeck Way, Stockton, CA 95204
Event Type

Sponsoring Department

Tags
Group

Hashtag

Subscribe