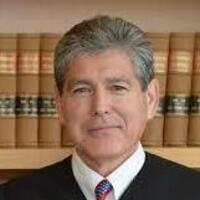 CANCELED: A Talk by Federal Judge Dana Sabraw
Friday, November 16, 2018 at 12:00 pm to 1:30 pm
Pacific McGeorge School of Law, Classroom A
3200 Fifth Ave., Sacramento, CA
CANCELED DUE TO CAMPUS CLOSURE RESULTING FROM POOR AIR QUALITY DUE TO FIRES.
Co-sponsored by the Asian Pacific American Law Students Association, Dean Michael Hunter Schwartz, the Diversity Affairs Committee, Federal Bar Association, National Lawyers Guild and the Latinx Law Student Association.
McGeorge graduate Federal District Court Judge Dana Sabraw 85' will talk about his path in becoming and experiences as a federal judge. Judge Sabraw was recently quoted in the Chicago Tribune, Wall Street Journal and other major news outlets concerning the separation of migrant families.
Room A from noon to 1:30 pm on November 16. All students and faculty invited. Food will be provided.
Event Type

Sponsoring Department

Audience
Department

Subscribe