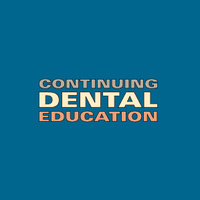 The Art and Science of Aesthetic Dentistry
Sunday, September 30, 2018 at 9:00 am to 4:00 pm
Arthur A. Dugoni School of Dentistry
155 Fifth Street, San Francisco, CA 94103
In this comprehensive, three-day program that combines hands-on workshops and lectures, you will learn how to create superior anterior and posterior restorations that will be versatile, fully functional and predictable. This course will expose all participants, regardless of professional level of expertise, to the newest concepts, materials and techniques for aesthetic treatment modalities.
You Will Learn
To choose the right restorative materials for your practice
To prepare teeth for veneers
To fabricate aesthetic and diagnostic temporaries
How to avoid tooth sensitivity
To choose the right cement and technique for all-ceramic restorations
How to treatment plan implants into an aesthetic case
To evaluate and design smiles
To create beautiful anterior and posterior direct restorations
The fundamentals of occlusion
Options with digital impressions and CAD/CAM systems
How to place a fiber bonded post and rapid cementation techniques
Hands-on Workshops Will Include
Direct class 2 and 4 composites • Direct composite veneers • Veneer preparation
Friday
Adhesion
Direct Materials
Indirect Materials
Posterior Directs
Posts
Posterior Indirects; Smile Design
Saturday
Avoiding Implant Complications
Implant Treatment Planning
Facial Aesthetic Procedures
Shade Matching
Occlusion Fundamentals
Laboratory Workshop
Sunday
Veneer Preparation
Temporary Fabrication
Veneer Cementation
Laboratory Workshop
Who Should Attend
This intensive, fast-paced course is designed for both beginning and advanced clinicians.
Early Bird Tuition: $1,395 (for registrations received by September 4)
Regular Tuition: $1,495
Program: 8:00 am – 5:00 pm Friday & Saturday
8:00 am – 4:00 pm Sunday
Check-in: 7:30 am Friday
Location: Arthur A. Dugoni School of Dentistry, 155 Fifth Street, SF
Credits: This activity is designated for 23 units of continuing education credit.
Program is limited to 24 participants; includes continental breakfast and lunch each day.
Faculty
Dino S. Javaheri, DMD, is a well-known leader in the field of dentistry. A sought after speaker, he has been recognized as a leader in continuing education for the past 15 years. He is the course director for several esthetic and implant programs at Pacific. Dr. Javaheri has written numerous articles for leading dental journals.
Michael Jacobs, DDS, BS, MS, is currently the director of the dental general practice residency program at the Department of Veterans' Affairs Medical Center in San Francisco. He is a diplomate of the American Board of Prosthodontics and a fellow of the American College of Prosthodontists.
Kian Farzaneh, DDS, OMFS, is an accomplished oral and maxillofacial surgeon, caring for people in Danville and the greater Bay Area. He is currently on staff at the John Muir Medical Center, and lectures and offers continuing education to colleagues in California. He graduated with honors from the Dugoni School of Dentistry in 1999.