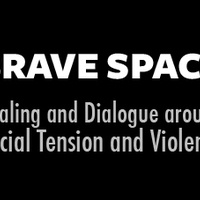 Brave Space: Healing and Dialogue around Racial Tension and Violence
Friday, July 29, 2016 at 2:00 pm to 4:00 pm
Don & Karen DeRosa University Center, 211 A&B
901 Presidents Dr, Stockton, CA 95211
The Pacific community comes together for dialogue and healing in the wake of recent violence across our country.
It is with heavy hearts that we are confronted again with tragic violence in the most recent killings of Alton Sterling and Philando Castile and the killings of police officers in Dallas and Baton Rouge. It is a reminder just how far we have yet to go to understand and value one another.
In needing to process the impact of racial violence, even in the face of ambiguity or discomfort, conversations are happening around us. In this gathering we would like to bring those conversations together and provide a space for the Pacific community to join with each other and process together because we are stronger in community than individually.
As the school year rapidly approaches, it is also important to remember our roles on campus in supporting students and how we guide our student body.
Event Type

Sponsoring Department
Department

Subscribe