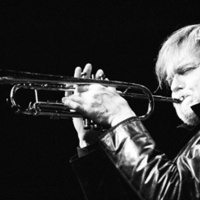 2013 Brubeck Festival Presents The Tom Harrell Quintet
Thursday, March 21, 2013 at 7:30 pm
Warren Atherton Auditorium
The Tom Harrell Quintet will perform at San Joaquin Delta College. The quintet features Tom Herrell, trumpet & flugelhorn; Wayne Escoffery, tenor saxophone; Danny Grissett, piano; Jonathan Blake and drums; Ugonna Okegwo.
Tom Harrell is widely recognized as one of the most creative and uncompromising jazz instrumentalists and composers of our time. He hs been a Trumpeter of the Year nominee for two years in a row, for the 2010 & 2011 Jazz Journalists Association Awards.
This is the opening concert for the 2013 Brubeck Festival.
See the full festival schedule
Event Type
Cost

$25 - $35

Department

Hashtag

Subscribe