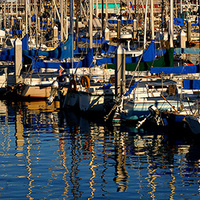 53rd Annual Colonel Allyn D. Burke Memorial Dental Symposium
Saturday, June 23, 2018
Monterey, CA
Registration is now closed and no on-site registration is permitted. The Arthur A. Dugoni School of Dentistry is proud to sponsor the 53rd Annual Colonel Allyn D. Burke Memorial Dental Symposium. Named in honor of Colonel Allyn D. Burke, a graduate of the College of Physicians and Surgeons (now the Arthur A. Dugoni School of Dentistry), this annual dental symposium continues to showcase excellence in continuing dental education and continues to honor the long-standing affiliation between military and non-military dental professionals throughout the United States.
Who Should Attend
This symposium is designed for dentists and all members of the dental team.
Tuition: $425 Dentists; $225 Allied Dental Professionals (includes lunch and continental breakfast each day)
Program: 8:30 am – 4:30 pm
Check-in: 7:30 am – 8:30 am Friday (pre-registration required)*
Location: Naval Postgraduate School, Monterey, CA
Credits: This activity is designated for 14 units of continuing education credit.
*This program will be held at the Naval Postgraduate School, a U.S. military installation. Due to military regulations, on-site registrations will not be accepted.