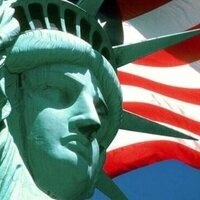 California Candidate Political Forums
Monday, October 15, 2012 at 6:00 pm to 9:00 pm
The Long Theatre
1041 Dave Brubeck Way, Stockton, CA 95204
Hear the Candidates for Congress and the State Assembly
The candidates running for Stockton's Assembly and Congressional districts will appear together at 6 p.m. Oct. 15 in Long Theatre on University of the Pacific's Stockton campus.
Congressional District 9 candidate Ricky Gill (R) and incumbent Congressman Jerry McNerney (D) will appear first followed by a second forum with California Assembly District 13 candidates K. "Jeffrey" Jafri (R) and Susan Eggman (D). The event is being organized and co-hosted by the League of Women Voters and the College of the Pacific's Political Science Department. A team of panelists from the community will ask questions of the candidates and each candidate will have the same amount of time for responses, along with opening and closing statements.
Both forums promise to be interesting, but the forum with McNerney and Gill will likely attract a lot of the public's attention. That's because District 9 was identified by the National Republic Party as a key district which they hope to win to further consolidate power in Congress, said Political Science Professor Keith Smith, who also is helping organize the event. Gill has received a lot of donations from prominent Republicans across the country and recently was featured as a speaker during the Republican National Convention.
McNerney, on the other hand, is the incumbent, which gives him an advantage with name recognition, Smith said. But he also faces a serious issue in that District 9 was recently redrawn and may have become more conservative. McNerney originally won the seat in 2006. Before that, the district was historically Republican.
The Jafri-Eggman debate also promises to be revealing, Smith said. Eggman is a well-known high-profile member of the Stockton City Council. Jafri, a retired engineer, is new to politics but owns a local 200 acre farm and has been touting his agriculture roots as well as his previous work with the California Department of Water Resources as proof that he understands the major issues that face the region.
The event will be open to the public and doors to Long Theatre will open at 5:30 p.m. Audience members will not be admitted if they are wearing any political memorabilia such as buttons, t-shirts and hats. Signs also will not be allowed in the theater.
Event Type
Department

Hashtag

Subscribe