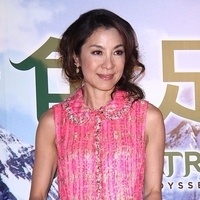 Colliver Lecture: "Pad Yatra: A Green Odyssey"
Wednesday, March 22, 2017 at 7:00 pm
Janet Leigh Theatre
3601 Pacific Ave, Stockton, CA 95211
The Colliver Lecture will feature a showing of the film Pad Yatra: A Green Odyssey, with discussion and Q&A with director Wendy Lee. This film follows the Buddhist trek made by Tibetan nuns, community and His Holiness the Gyalwang Drukpa to save the Himalayas from environmental disaster and cultural extinction.
This inspiring story of environmental activism brings the viewer along the journey by 700 people to protect the planet's "3rd pole," a glacier region now suffering from the effects of global warming. It also introduces Buddhist philosophy and action, Himalayan art and culture, and provides a model of perseverance and dedication.
Battling the most treacherous terrain on earth, they spread their message of ecological compassion through human's most basic means –by walking on foot, village to village, and showing by example. Barely surviving injuries, illness, and starvation, the trekkers emerge with nearly half a ton of plastic litter strapped to their backs, triggering an historic green revolution across the rooftop of the world.
It is the debut feature documentary from director Wendy J.N. Lee and is narrated by actress Daryl Hannah. learn more>>
The film begins at 7 p.m. and is preceded by a reception with director Wendy Lee at 6:30 p.m. in the Regents Room in Anderson Hall. Lee will be available for questions and discussion following the film.
Both events are free and open to the public.
Event Type

Sponsoring Department

Website
Cost

Free

Subscribe