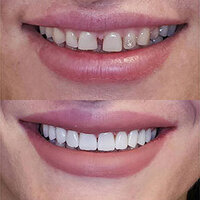 CANCELED: The New Nuts and Bolts of Direct Composite Artistry
Saturday, November 17, 2018 at 8:00 am to 5:00 pm
Arthur A. Dugoni School of Dentistry
155 Fifth Street, San Francisco, CA 94103
This course will provide the dental professional with the steps needed to place beautiful, direct composite resin restorations using the latest generation composite resin adhesive, unique nano-composite direct resin restoratives, together with a variety of matrix systems and finishing techniques.
We will review different composite brands and types, as well as various preparation designs.
During the hands-on, attendees will get to use specific composite materials, matrix systems and finishing kits. These demonstrations and exercises will include the restoration of all classes of posterior and anterior cavity preparations, matrix systems and new aesthetic anterior matrix forms as well as adjusting the dreaded "occlusion."
Who Should Attend
This program is designed for all dentists involved in providing dental restorations for their patients.
You Will Learn
To identify the class type cavity preparations for composite restorations
Recognize the type of matrix needed to achieve the goal of a proper contact
To understand the steps required to complete the direct composite restoration
The properties of aesthetic composite resin
To have the ability to restore anterior teeth in a rapid, precise manner
University of the Pacific, Arthur A. Dugoni School of Dentistry would like to acknowledge and thank Tokuyama Dental America Inc. for their generous support of this program.
Tuition: Early Bird Tuition: $545* (for registrations received by August 22); Regular Tuition: $595*
*Course includes lunch and coffee/tea service in the morning.
Location: Arthur A. Dugoni School of Dentistry, 155 Fifth Street, SF
Credits: This activity is designated for 8 units of continuing education credit.
Presenter
Ian E. Shuman, DDS, maintains a general dental practice in Pasadena, Maryland and is the Editorial Director of Continuing Education for PennWell Publishing's Dental Academy of Continuing Education. He served as clinical instructor at the University of Maryland School of Dentistry. He is a Master in the Academy of General Dentistry, an Associate Fellow of the American Academy of Implant Dentistry, and since 2005, Dentistry Today named Dr. Shuman one of the "Top Clinicians in Continuing Education".