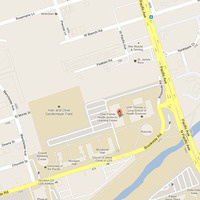 Comprehensive Community Health Clinic
Saturday, March 9, 2013 at 8:00 am to 4:00 pm
757 Brookside Road, Stockton, CA 95211
University of the Pacific
Comprehensive Community Health Clinic
Sponsored by Kaiser Permanente
Saturday, March 9, 2013
8:00 a.m. - 4:00 p.m.
Free services provided by
Thomas J. Long School of Pharmacy & Health Sciences
Arthur A. Dugoni School of Dentistry
SERVICES AVAILABLE:
Anemia Screening
Blood Pressure Screening
BMI screening
Bone mineral density
Cholesterol screening
Combined CV Education
Diabetes Screening
Drug Take Back
Falls Prevention
Immunizations
Medicare Part D Assistance
Medication erapy Management
Medication Use Safety Training
Memory Decline Screening
Ni-Ox/Asthma
Oximetry
Peak ow & Pulse
Pharma$$ist
Dental Services - Limit: 50 Participants
Preventive Dental Services - Limit: 125 Participants
Free bus rides to the clinic provided by:
San Joaquin RTD
Indicate that you are attending the clinic at Pacific.
Read about our news coverage in The Record: http://www.recordnet.com/apps/pbcs.dll/article?AID=/20130301/A_NEWS/130229858.
Event Type
Department

Hashtag

Subscribe