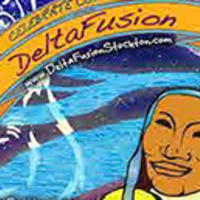 DeltaFusion 2017: "All Around the Table"
Saturday, June 24, 2017 at 4:00 pm to 7:00 pm
The Long Theatre
1041 Dave Brubeck Way, Stockton, CA 95204
DeltaFusion is back for its seventh year! The theme for 2017 is "All Around the Table," and we will continue celebrating the riches of the Delta and the diverse people who have made Stockton their home. This year we honor the stories of community members Elena Mangahas, Val Acoba, and Jennifer Torres-Siders, and have fun with the story of Rice from planting through harvest.
As a change this year, the DeltaFusion pageant will perform on the Stockton Campus of University of the Pacific in the The Long Theatre. Food trucks will arrive by 4 p.m. and the festival starts at 5 p.m.
The event begins with a concert of music and dance, leading to the DeltaFusion pageant. The festival features food vendors, craft merchandisers, and informational booths.
DeltaFusion is sponsored by the University of the Pacific Theatre Arts Department and College of the Pacific, and the Gladys L. Benerd School of Education.
Event Type

Sponsoring Department

Website
Cost

Free

Department

Subscribe