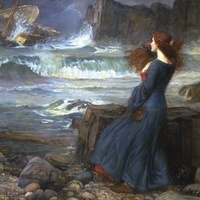 Pacific Opera Theatre Presents Purcell's "Dido and Aeneas"
Sunday, April 2, 2017 at 2:00 pm
Faye Spanos Concert Hall
3511 Pacific Ave, Stockton, CA 95204
Pacific Opera Theatre will present Purcell's Dido and Aeneas, with Intermezzi from The Fairy Queen and King Arthur.
The story is based on Book IV of Virgil's Aeneid. It recounts the love of Dido, Queen of Carthage, for the Trojan hero Aeneas, and her despair when he abandons her. A monumental work in Baroque Opera, Dido and Aeneas is remembered as one of Purcell's foremost theatrical works. It was also Purcell's only true opera, as well as his only all-sung dramatic work.
James Haffner, producing stage director; Burr Cochran Phillips, music coach
Featuring the University Symphony Orchestra, Nicolas Waldvogel, conductor
Event Type

Sponsoring Department
Cost

$19 Adult, $10 Senior, no charge to students

Department

Subscribe