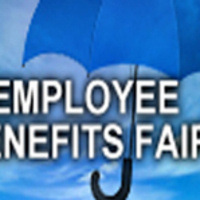 2016 Employee Benefits Fair-Sacramento
Wednesday, November 9, 2016 at 11:00 am to 1:00 pm
Lecture Hall, S2 and S3
3227 Fifth Ave. Sacramento, CA
Be sure to attend your campus's benefit fair to get benefits questions answered straight from the vendors on the Sacramento Campus on Wednesday, Nov. 9, from 11 a.m. to 1p.m. in Lecture Hall S2 and S3.
Another opportunity to learn more about plan changes, corollary benefits, high deductible plans and HSAs is by attending one of the upcoming Benefits Open Enrollment Informational Sessions offered by Human Resources. Dates, times and locations of the sessions being offered on the Sacramento Campus are listed below. You can register through MyLearning by clicking here.
Benefits Open Enrollment Informational Sessions
Human Resources Conference & Training Room
11/1/16 - 2:00 p.m.
11/7/16 - 10:00 a.m.
11/10/16 - 5:00 p.m.
11/17/16 - 11:00 a.m.
11/22/16 - 9:00 a.m.
12/2/16 - 12:00 p.m.
Also, bring your old eyeglasses to make someone's world more clear. Eye Make A Difference®, an Eyes of Hope® program, is a no-cost way for companies, individuals and organizations to donate glasses to help those in need. Click here for more details
More than 2 billion people globally need glasses but lack access due to income, distance or disaster. Seeing clearly provides the opportunity for adults and children to succeed at school or work, and care for their families.
Employee Benefits Open Enrollment 2017 begins Tuesday, Nov. 1, and ends Friday, Dec. 2, for all three campuses.
Information packets with summaries, forms, rates and changes will be sent to your home address in early to mid-October so you will have plenty of time to review prior to Open Enrollment beginning.
Watch for updates and additional critical information on Human Resources Open Enrollment page.
Please plan to attend important upcoming events on your campus!
Sponsoring Department
Department

Subscribe