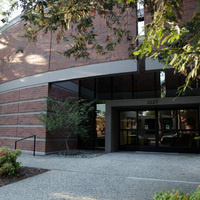 Engage Sacramento: A Primer for Effective Community Participation
Thursday, April 19, 2018 at 6:00 pm to 8:00 pm
Sacramento Campus, Lecture Hall
3200 Fifth Avenue, Sacramento, 95817
The Wiley Manuel Bar Association and the McGeorge Black Law Student Association (BLSA) will host "Engage Sacramento: A Primer for Effective Community Participation," a forum that will feature a panel discussion by various legal professionals on how the law works regarding officer-involved shootings and how the community can make a change.
The forum is open to the Pacific community and will take place in the Lecture Hall at the McGeorge School of Law on Pacific's Sacramento campus on Thursday, April 19 from 6 to 8 p.m. in the Lecture Hall. The panel will be moderated by criminal defense attorney Justin L. Ward.
About the panelists:
Officer Obed Magny EdD, professional standards unit, Sacramento Police Dept.
Magny's assignments have included Patrol, Narcotics, School Resource Officer, and the Crime Suppression Unit. He also served on the Board of Directors for the Sacramento Police Officer's Association for three years. His dissertation research led him to embark on designing training to increase job satisfaction for police officers and to also close the trust gap between police officers and members of the communities they serve. Magny is an expert in the field of motivation, job satisfaction, diversity, and emotional intelligence.
Professor Irene Oritseweyinmi Joe, acting professor at UC Davis School of Law
Her teaching profile at King Hall currently includes criminal law, professional responsibility, voir dire, and criminal trials: theory and practice. Joe has significant experience in criminal litigation proceedings. She served as a fellow for the Equal Justice Initiative of Alabama where she represented indigent defendants in capital post-conviction litigation and children sentenced to life in prison without the opportunity for parole. She also was the assistant training director with the Louisiana Public Defender Board where she was responsible for creating and supervising statewide training programs for public defenders, investigators, mitigation specialists and administrative staff in connection with criminal misdemeanor, felony and capital trials.
Rory Kaufman, consultant for Assemblyment Weber of the California State Assembly and president of the Sacramento Black American Political Association of California
Keith Staten, CEO and Attorney at Law
Staten specializes in complex criminal litigation, DUI litigation and administrative licensing issues. He is an expert in DUI matters, both from the criminal justice side and the DMV administrative side. He also is known for his successful verdicts in drug and sex cases. Staten has been an active member of his community by serving on the Boards of the Sacramento County Bar Association, the Sacramento Indigent Defense Panel and other community organizations.
Alana Mathews, Public Adviser for the California Energy Commission
Appointed by Governor Jerry Brown in June 2013, Mathews has expanded the role beyond the focus on public participation during site certification proceedings, to assist members of the public and interested parties in all Commission proceedings. She provides recommendations and support to every division on engaging under-represented stakeholders and developing new policies and strategies for outreach efforts to disadvantaged communities.
Event Type

Sponsoring Department

Audience
Department

Hashtag

Subscribe