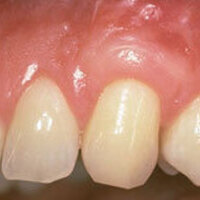 Essentials for Success in Removable Prosthodontics: Complete and Partial Dentures
Saturday, October 7, 2017 at 9:00 am to 4:00 pm
Arthur A. Dugoni School of Dentistry
155 Fifth Street, San Francisco, CA 94103
Despite advances in implants and crown and bridge techniques, the need to provide patients with complete and partial dentures still exists. These cases can be challenging and continue to present problems for general dentists. By attending this one-day course, you will learn current techniques for the construction of functional and aesthetic complete and partial dentures. This program will cover valuable tips and time-saving techniques that will help you meet the challenge of providing predictable complete and partial dentures in a timely manner. Reap the rewards of having your patients enjoy comfortable, functional and aesthetically pleasing complete and partial dentures. Topics to be addressed include:
Diagnostic and treatment planning considerations
Simplified component selection and design considerations for RPDs
Design concepts to avoid clasps in the aesthetic zone
Impression techniques and materials for complete and partial dentures
Digital denture tooth selection
Proper sequence of clinical appointments
Abbreviated sequence for complete denture fabrication
CAD/CAM digital dentures
You Will Learn
How to improve your diagnostic and treatment planning skills for edentulous and partially edentulous patients
How to select materials and utilize techniques to facilitate predictable treatment with complete and partial dentures
An abbreviated four-appointment technique for successful complete denture fabrication
Computer-assisted tooth selection and CAD/CAM digital dentures review
Who Should Attend
This program has been specifically designed to meet the needs of general dentists who wish to develop a consistent treatment sequence for complete denture fabrication and improve their results with partial dentures. Laboratory technicians who support these efforts will find the course beneficial as well as dental assistants and other team members.
Tuition: $275 Dentists; $195 Allied Dental Professionals (includes lunch and coffee/tea service in the morning)
Program: 9:00 am – 4:00 pm
Check-in: 8:30 am
Location: Arthur A. Dugoni School of Dentistry, 155 Fifth Street, SF
Credits: This activity is designated for 6 units of continuing education credit.
Faculty
Mark A. Dellinges, DDS, MA, is a clinical professor in the Department of Preventive and Restorative Dental Sciences at University of California, San Francisco School of Dentistry. He is a diplomate of the American Board of Prosthodontics and an internationally renowned speaker. He is the recipient of numerous teaching awards, including the 2007 UCSF Dental Alumni Association Medal of Honor. He has also completed the ADEA Leadership Institute program, the UCSF Teaching Scholar's program and recently received a master's degree in education from UC Berkeley with and emphasis in student assessment.