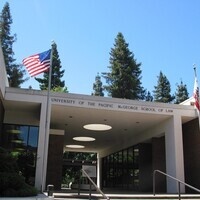 Drop-in Portrait Session-Sacramento Campus
Friday, August 17, 2018 at 11:00 am to 1:00 pm
McGeorge Administrative Building, Administrative Conference Room
3200 Fifth Ave., Sacramento, CA 95817
Tired of looking at that professional portrait from 1979? Need a new photo for your school or department website?
The Office of Marketing and Communications is is offering an open drop-in session on Friday, August 17 from 11 a.m. to 1 p.m. for faculty and staff to update their professional portraits. No appointment is necessary, just come by the Administrative Conference Room when you are available anytime between 11 a.m. and 1 p.m.

For more flattering photos, please avoid solid black or solid white, very busy patterns or bright neon colors. Professional dress or business casual is preferred.
For any questions, please contact University Photographer Jaslyn Gilbert at jgilbert@pacific.edu or Marketing Director Bethany Daniels at bdaniels@pacific.edu.
Event Type

Sponsoring Department
Subscribe