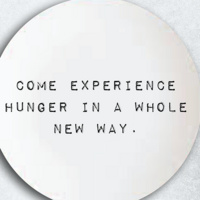 Hunger Banquet
Thursday, November 29, 2018 at 5:00 pm to 6:30 pm
Alex and Jeri Vereschagin Alumni House
1022 Dave Brubeck Way, University of the Pacific, Stockton, CA 95204
A unique dining experience that will help participants understand the plight of the millions around the world living in hunger. Participants will draw to determine the seating for high income, middle-income and low-income dining options. There will be speakers discussing hunger in local and global context. Also, there is music and free T-shirts for the first 100 attendees.
In the same way that individuals can't choose whether they are born in a poor or wealthy country, some will end up with the "low-income" status of sitting on the floor for a meal of rice and beans. "Middle-income" guests will have chicken breast, red potatoes and seasonal vegetables served family-style, and those considered "high-income" will enjoy beef tenderloin medallions or a vegetarian option along with roasted garlic whipped potatoes, mixed green salad and chocolate cake.


Tickets are available for a donation of $5. All proceeds benefit 2nd Harvest Food Bank and the Pacific Food Pantry. 
Please contact: m_shaukat@u.pacific.edu for tickets.
Sponsored by Pacific Arts & Lectures, 2nd Harvest Food Bank, Oxfam America, and the Pacific Council of Social Entrepreneurs (Student Organization)

Event Type

Sponsoring Department

Audience

Website
Cost

$5

Department

Hashtag

Subscribe