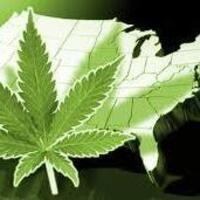 Is the U.S. About to Legalize Recreational Use of Marijuana?
Thursday, January 18 at 5:00 pm to 6:30 pm
Pacific McGeorge School of Law, Grand Salon
3200 Fifth Ave., Sacramento, CA
Professor Mike Vitiello will speak on "Is the U.S. About to Legalize Recreational Use of Marijuana? during Cookies & Conversation, a joint initiative of the Library and the Office of the Associate Dean for Faculty Scholarship. In his remarks, Professor Vitiello will unpack some of the complex interplay of state and federal law and make some predictions about the future of marijuana legalization in the United States.
The United States seems to be on track towards allowing states to permit the production, sale and use of marijuana for recreational purposes. In November 2016, headlines proclaimed that California legalized marijuana for recreational use. Even earlier, readers learned that other states like Colorado and Washington legalized the production and sale of marijuana for recreational use. Nationally, eight states have legalized recreational use of marijuana and twenty-nine states allow some medical use of marijuana. What many observers do not understand is that the possession, use or sale of even a single marijuana cigarette is a violation of federal law. Thus, even though entrepreneurs are pouring capital into marijuana businesses, the federal government could disrupt all of those transactions in short order.
Sponsoring Department
Subscribe