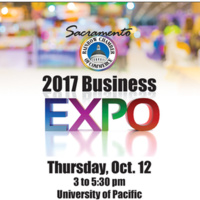 LGBTQ Biz Expo
Thursday, October 12, 2017 at 3:00 pm to 5:30 pm
Sacramento Campus
3200 Fifth Avenue, Sacramento, 95817
The Sacramento Rainbow Chamber of Commerce, which serves LGBTQ business owners throughout the Greater Sacramento region, will hold its 2017 Business Expo at the University of Pacific in Sacramento. The free event is open to the public and will feature exhibits by area business owners and nonprofit organizations as well as two free workshops:
Business Planning The (5-10) Biggest Legal & Employment Mistakes that Business Owners and Newly-formed Companies Make.
Can Your Customers Find You Online? Key Strategies to Effective Search Engine Optimization (SEO)
Visit https://business.rainbowchamber.com/events/details/business-expo-282 for more information. Registration starts at 2:30 p.m.
The Sacramento Rainbow Chamber of Commerce is a regional chamber serving LGBT business owners and professionals across the Sacramento Valley, as well as straight allies who support its mission of fostering a prosperous, diverse and inclusive business climate. For more information about the Sacramento Rainbow Chamber of Commerce, visit www.rainbowchamber.com
Sponsoring Department

Tags

Website
Cost

The free event is open to the public

Subscribe