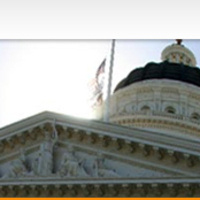 Lobbying 201: Capitol Seminars
Friday, February 2 at 8:30 am to 1:30 pm
Pacific McGeorge School of Law, S4/5
3200 Fifth Ave., Sacramento, CA
Lobbying 201: Completing the Picture – four essential skills from Capitol Seminars - Professional Development in Governmental Advocacy.
Register here. The cost is $275 for Lobbying 201 or 101, or $500 for the pair of seminars. Register for both seminars here.
This course is best taken in tandem with Lobbying 101 so you get the complete picture of what goes into an effective lobbyist's toolkit. Professionals with a significant amount of lobbying experience may choose to skip Lobbying 101 and take 201 only. Prior attendance at Lobbying 101 is recommended but is not a prerequisite for taking Lobbying 201.
Lobbying 201 builds on principles and best practices taught in Lobbying 101, and provides an interactive overview of the evolving world of governmental advocacy, presented by subject matter experts in these critical (but often overlooked) practice areas: Lobbying the Administration; Budget Advocacy; Regulatory Agency Advocacy; and Media Strategies.
Sponsoring Department

Website
Cost

$275 for Lobbying 201 or 101, or $500 for the pair of seminars.

Department

Subscribe