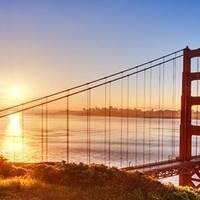 McGeorge Alumni Reception - Marin County
Thursday, August 31, 2017 at 5:30 pm to 7:30 pm
Nielsen Merksamer 2350 Kerner Boulevard Suite 250, San Rafael, CA 94901
The McGeorge Alumni Association invites you to join fellow Marin County alumni along with prospective students from the area for a reception with newly appointed dean of McGeorge, Michael Hunter Schwartz.
Help us welcome Dean Schwartz, share your McGeorge experience and catch up with fellow classmates over complimentary appetizers and drinks.
Hosted by alumnus, Chip Nielsen '71.
RSVP to alumnimcgeorge@pacific.edu or 916-739-7286.
Sponsoring Department
Department

Subscribe