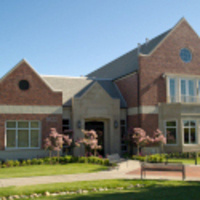 Medicare: The Basis for Retirement Health Care Planning
Friday, March 17, 2017 at 3:00 pm to 4:45 pm
Alex and Jeri Vereschagin Alumni House
1022 Dave Brubeck Way, University of the Pacific, Stockton, CA 95204
The Emeriti Society and the Office of Human Resources are offering a program on retirement health care planning featuring highly respected Medicare consultants and advisors. Emeriti Society members; retired administrative staff and faculty/staff interested in retirement planning are invited to attend.
Speakers: Carolynn Washington, San Joaquin County Health Insurance Counseling and Advocacy Program (HICAP) outreach coordinator, Dianna Powell, HICAP coordinator. HICAP is part of Legal Services of Northern California.
Topics include:
Medicare Hospital and Health Insurance (Parts A and B)
Medicare Advantage (Part C)
Medicare Prescription Drug Program (Part D)
Medigap (Medicare Supplements).
There will be an opportunity for questions and discussion. The program will offer time to socialize with cookies and drinks and to set up an appointment for individual Medicare counseling.
Interested persons should RSVP to the Emeriti Society at emeritisociety@pacific.edu or call Doris Meyer at 209.931.4721 by March 8, 2017.
Sponsoring Department
Cost

Interested persons should RSVP to the Emeriti Society at emeritisociety@pacific.edu or call Doris Meyer at 209.931.4721 by March 8, 2017.  

Department

Subscribe