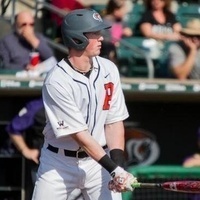 Men's Baseball vs UC Davis
Tuesday, May 9, 2017 at 6:00 pm to 9:00 pm
Klein Family Field
Klein Family Field, Larry Heller Drive, University of the Pacific, Stockton, CA 95204
The Pacific baseball team returns to Klein Family Field for a one-game home stand Tuesday against UC Davis at 6 p.m. before hitting the road again for a three-game series this weekend at Santa Clara.
The Tigers face UC Davis on Taco Tuesday. Pacific is 3-2 in midweek home games this season. The Tigers enter at 15-30 overall after a four-game road swing at Florida State in which the Seminoles took all four. UC Davis sits at 15-24 overall and has a 7-11 record in the Big West this season.
The Tigers and Aggies meet for the first time this season. Pacific was set to host UC Davis in February, but inclement weather forced the cancellation of that contest. The Tigers and Aggies will play a second meeting, in Davis, on Monday, May 22, at 2 p.m. in a late addition to the schedule to replace that game.
On Friday, Pacific rejoins West Coast Conference play with a three-game road series at Santa Clara. Game one is slated for 6 p.m. on Friday, with game two on Saturday at 7 p.m. On Sunday, the series concludes with a 1 p.m. first pitch.
Event Type

Sponsoring Department

Website
Cost

$8 adults, $6 seniors, $4 children 5-12, $3 faculty and staff. Packages and group pricing also available.

Subscribe