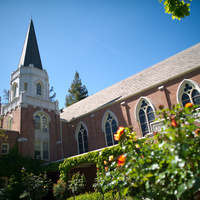 Morning Prayer: in the Christian Tradition
A Christian prayer service for students, faculty, staff and community members. The service follows a traditional morning prayer booklet and also includes readings, music and a short reflection. Plan to stay for a (free) light breakfast after the prayer service for community and conversation.
Holy Communion is offered at Morning Prayer the first Tuesday of every month.
Tuesday, September 26 at 8:00 am to 8:25 am
More dates through December 5, 2017
Morris Chapel
620 Chapel Ln, Stockton, CA 95211
Event Type

Sponsoring Department
Department

Subscribe