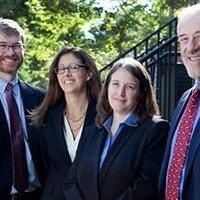 Master of Science in Law (M.S.L.) Degree Webinar
Wednesday, March 29, 2017 at 12:00 pm to 1:00 pm
Pacific McGeorge School of Law
3200 Fifth Ave., Sacramento, CA
McGeorge School of Law offers the Master of Science in Law (MSL) to professionals who seek the benefits of advanced training in legal reasoning and analysis but who do not require the JD degree for their career plans.
A webinar about the M.S.L. degree program is on Wednesday, March 29 from noon to 1 p.m. Register here.
In today's economy with so many highly regulated industries, state and federal agencies, and other professional fields impacted by law, professionals deal with law-related issues every day.
Our MSL program is designed to help you gain and apply the legal skills you need to advance your professional career. Customize your program to your interests, or choose from one of our focus areas in Health, Government and Public Policy, Water and the Environment, Human Resources and Criminal Justice.
Event Type

Sponsoring Department

Website
Subscribe