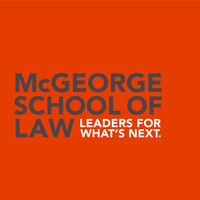 Legal Master's Programs for Non-Lawyers 2nd Annual Conference
Saturday, March 24, 2018 at 8:00 am
Pacific McGeorge School of Law
3200 Fifth Ave., Sacramento, CA
University of the Pacific McGeorge School of Law
March 23-24, 2018
The University of the Pacific McGeorge School of Law is excited to be hosting the Legal Master's Programs for Non-Lawyers 2nd Annual Conference in Sacramento from March 23-24, 2018. We hope you will join us at this unique event that brings together law school administrators to explore and discuss the climate and best practices of Master-level programs. At the conference, attendees will also delve into conversations around the future direction in policy, curriculum development, career placement, and enrollment opportunities and challenges.
PROGRAMMING
The Conference Planning Committee is committed to creating an informative and engaging program that features sessions and topics of importance and relevance to you. Please click here to view a tentative agenda of the conference (pdf).
Please contact Clemence Kucera at ckucera@pacific.edu if you are interested in participating in moderating or facilitating any of the sessions.
SCHEDULE
Below is a brief overview of the conference schedule.

Thursday, March 22
6:30 pm Optional Networking Dinner for attendees arriving early (not included in registration price)

Friday, March 23
8:00 am Shuttles pick-up guests at hotel
8:30 am Breakfast & registration at McGeorge
9:00 am-5:00 pm Conference Sessions
5:00-7:30 pm Reception & Dinner on Campus
7:30 pm Shuttles back to hotel
Saturday, March 24
8:15 am Shuttles pick-up guests at hotel
8:30 am Breakfast at McGeorge
9:00am-12:00pm Conference Sessions
12:00-1:15 pm Closing & Lunch on Campus
1:15 pm Shuttles back to hotel/airport
REGISTRATION
The cost to register is $250 per person, and includes all sessions, meals on Friday and Saturday through lunch, as well as transportation to and from the hotel. Guests may attend the Friday evening reception and dinner at the cost of $50 per person.
Please click here to register.
HOTEL INFORMATION
A block of rooms have been secured at the Residence Inn Sacramento Downtown at Capitol Park, at the discounted rate of $159.00 per night (does not include taxes). The discounted group rate is only available until February 22, 2018. Please make your reservations by that date via the link below.
The hotel is conveniently located across from the California State Capitol, at 1121 15th Street, Sacramento, CA, 95814, and is only 11 miles from the Sacramento International Airport. The hotel is approximately 3 miles from McGeorge Law School. Shuttles will be available in the mornings and evening to transport attendees and guests to and from the hotel.
Click the link below to make your hotel reservations by February 22, 2018:
Book your group rate for Legal Master's Programs for Non-Lawyers 2nd Annual Conference
Thanks to Our Sponsors
St. Mary's University School of Law
West Academic
MF Digital Marketing
Carolina Academic Press
Sponsoring Department
Subscribe