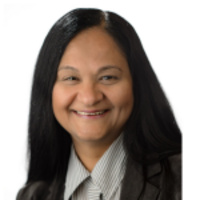 Open Access, Institutional Repositories, and Research Impact: Scholarly Communications in the Age of Metrics
Monday, December 3, 2018 at 1:00 pm to 3:00 pm
William Knox Holt Memorial Library, Taylor Conference Room (Library 3rd Floor)
Corner of Dave Brubeck Way and Atchley Way
There is a widespread dissatisfaction with traditional modes of scholarly communications and a growing movement toward open access. Yet, their influence on performance assessments, funding allocation, and other academic reward structures remain within academia. How then do researchers straddle this tension between reaching a wider audience and social impact from their research, while also negotiating the academic reward structures? In this seminar, Dr. Narayan will present current research on scholarly communications and its implications for researchers including faculty, early career researchers, and doctoral students, and practitioners including research support staff, university web developers, and research support librarians.
__________________________
Dr. Bhuva Narayan is the Program Director for the Master of Digital Information Management at the University of Technology Sydney (UTS), Australia. Dr. Narayan completed her Master in Library and Information Science at the University of Pittsburgh's iSchool, and her PhD at the Queensland University of Technology, Australia. Prior to entering academia, Dr. Narayan gained three decades of industry experience across three different continents in the book, publishing and library industries as consultant, editor, publisher, and librarian. Dr. Narayan's research interests are in human learning, focusing on how people interact with and use information within their daily lives in various information ecologies, including digital social media. Her current research interests include privacy literacy, open access publishing, research literacy, information avoidance, user experience design, and design thinking for social innovation. Dr. Narayan is also interested in learning and teaching in higher education, and has worked on several Australian-government-funded Teaching and Learning projects and government reports, and also first-year experience projects.
Event Type

Sponsoring Department

Audience
Cost

Free

Department

Subscribe