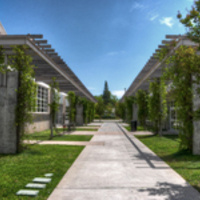 Open forum for candidate for university curator
The late Robert and Jeannette Powell's $125 million gift to Pacific included a special endowment for art. It will support a new staff position of university curator, responsible for caring for the university's art and for supporting the Reynolds Gallery. Part of the curator's role will be working with students, building bridges to departments and programs throughout the university and enhancing the visibility of the arts at Pacific.
The university community is invited to meet the second candidate who will make a presentation and take questions at an open forum from 10:30-11:30 a.m. on Friday, Feb. 17, in the Jeannette Powell Art Center (south campus), room 119. Copies of the candidate's CV will be available at the talk.
Friday, February 17 at 10:30 am to 11:30 am
Jeannette Powell Art Center, Room 119
37.975281, -121.312861