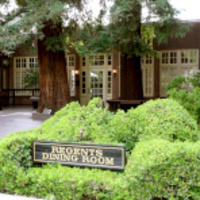 Open Forums: Candidates for Executive Director of Residential Life, Housing & Dining Auxiliary
Thursday, September 20, 2018 at 3:15 pm to 4:00 pm
Student Life invites members of the university community to hear from candidates for the position of Executive Director of Residential Life, Housing and Dining Auxiliary in an open forum. Each candidate will give a brief introduction and there will be time for questions and answers. Resume and feedback forms will be provided at each session.
Candidate #1: Friday, Sept. 14, 1:15 - 2 p.m.
Candidate #2: Tuesday, Sept. 18, 2 - 2:45 p.m.
Candidate #3: Thursday, Sept. 20, 3:15 - 4 p.m.
Event Type

Sponsoring Department

Audience
Department

Subscribe