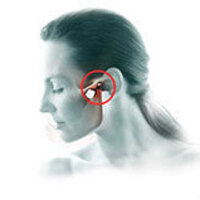 Temporomandibular Disorders: A Multidisciplinary Approach
Sunday, November 11, 2018 at 8:30 am to 4:30 pm
Arthur A. Dugoni School of Dentistry
155 Fifth Street, San Francisco, CA 94103
Much of the challenge in treating temporomandibular disorders (TMD) comes from the fact that they are multifactorial.
Effective treatment relies on identifying the multiple factors for each individual patient, accurate diagnosis, and a multi-disciplinary approach to treatment. This course takes that approach, based on the most current research, emphasizing the practical, and drawing from real examples throughout the sessions.
Program Topics
Anatomy of the masticatory system
Arthritis on CBCTs
Diagnosis of all muscle and joint TMDs
Overview of other sources of orofacial pain, including headachesPhysical therapy techniques
Home care regimen
Medications (NSAIDs, steroids, muscle relaxants, anxiolytics)
Occlusal appliances
Psychology: how it affects pain, and using it to treat pain
History-taking
Exercises in working up cases and treatment planning
Treating TMD in a fast-paced general practice
(This course does not use an occlusion-based approach to TMD, and so does not cover any occlusion topics)
You Will Learn
How to diagnose all major TMD conditions
How to treat the majority of TMDs that will present in your office
How to find the sources of pain
To facilitate and participate in multidisciplinary care more effectively
Who Should Attend
Dentists and medical personnel of any specialty who have none to minimal experience in TMD but would like to be better able to help patients within their existing practice who have TMD.
Tuition: Early Bird Tuition: $1,195 (for registrations received by October 9) ; Regular Tuition: $1,295
Course includes lunch and coffee/tea service in the morning.
Location: Arthur A. Dugoni School of Dentistry, 155 Fifth Street, SF
Credits: This activity is designated for 21 units of continuing education credit.
Presenters
Andrew Young, DDS, MSD, is director of the Pacific Center for Orofacial Disorders where he manages patients with temporomandibular disorders and neuropathic pain. He received an MSD in orofacial pain from University of Medicine and Dentistry of New Jersey and is a diplomate and fellow of the American Board of Orofacial Pain.
Homer Asadi, DDS, is an associate professor and serves as course director of the Advanced Head and Neck Anatomy course at the Arthur A. Dugoni School of Dentistry. He has been actively involved in academics, both lecturing and teaching dissection, for 20 years. He has been recognized and honored for Distinguished Merit in Teaching by dental students and maintains a private practice in San Jose, CA.
Hal Fisk, PT, DPT, earned a bachelor of science degree in physical therapy from Marquette University and a doctorate of physical therapy from Pacific University in Oregon. He is an adjunct faculty member at the Dugoni School of Dentistry, where he has taught physical therapy for TMD seminars for 21 years. He is currently the supervisor for occupational therapy, physical therapy and speech language pathology services at California Pacific Medical Center.
Monica Sasaki, PT, DPT, OCS, FAAOMPT, CSCS, earned a master's degree in physical therapy from California State University, Fresno, and a doctorate of Physical Therapy from A.T. Still University. She is an adjunct faculty member at the Dugoni School of Dentistry, where she has been teaching hands-on physical therapy for TMD seminars since 2014.
Kristen Slater, PsyD, earned a doctorate of psychology with an emphasis in behavioral medicine from Loma Linda University. She completed an American Pain Association (APA)-accredited internship at the Southern Arizona VA Health Care System and an APA-accredited Fellowship in Pain Psychology at Stanford University School of Medicine in the Department of Anesthesiology, Division of Pain. She works in a comprehensive pain management clinic in Campbell, and is an adjunct faculty member at the Stanford Pain Clinic.