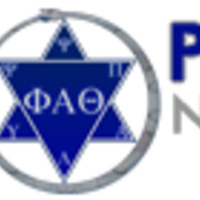 Phi Alpha Theta Northern California Regional Conference
Saturday, April 22, 2017 at 8:00 am to 4:30 pm
Wendell Phillips Center (WPC), 122
1000-1070 W Stadium Dr, University of the Pacific, Stockton, CA 95204
University of the Pacific will host the California North Regional Conference of the Phi Alpha Theta National History Honor Society.
Phi Alpha Theta is a national American honor society for students with outstanding records in history. Its mission is "to promote the study of history through the encouragement of research, good teaching, publication and the exchange of learning and ideas among historians. We seek to bring students and teachers together for intellectual and social exchanges, which promote and assist historical research and publication by our members in a variety of ways."
The society hosts about 30 regional conferences each year where undergraduate and masters students present research papers and exchange ideas.
Event Type

Sponsoring Department

Website
Subscribe