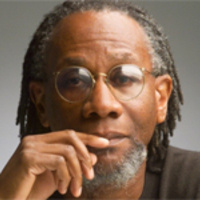 Poetry Reading with Nathanial Mackey
Thursday, February 28, 2013 at 7:00 pm
Wendell Phillips Center (WPC), Albright Auditorium, Room 140
1000-1070 W Stadium Dr, University of the Pacific, Stockton, CA 95204
Award-winning poet Nathanial Mackey will present a poetry reading at Pacific as part of Pacific's Black History Month celebration.
Winner of the 2006 National Book Award for poetry, Mackey is the author of eight highly
influential and acclaimed volumes of poetry that mine and transform the jazz avant-garde tradition. His other accomplishments include four books of fiction, three books of critical writings, a Guggenheim Fellowship, and Chancellorship of The Academy of
American Poets.
There will also be a reception preceeding the poetry reading at 6:30 p.m. In addition to the poetry reading, Mackey will present classroom lectures in English 161 and English 113.
This event is sponsored by Pacific Arts & Lectures, the Dept. of Ethnic Studies, the Gladys L. Benerd School of Education, Phi Beta Kappa, the English Dept., the Humanities Center, the College of the Pacific Dean's Office, and the Ethnic Studies Club.
Event Type

Sponsoring Department
Group

Hashtag

Subscribe