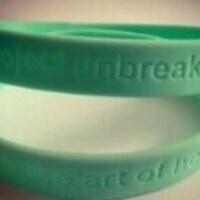 Project Unbreakable-CANCELLED
Tuesday, November 19, 2013 at 7:00 pm to 9:00 pm
Janet Leigh Theatre
3601 Pacific Ave, Stockton, CA 95211
This event has been cancelled due to illness of speaker and will be rescheduled for a later date.
A photography exhibit featuring over 1,500 images (and growing) of survivors of sexual assault holding posters with actual quotes from their attackers, Project Unbreakable transforms the dialogue around rape and rape culture. Project Unbreakable simultaneously—and instantly—humanizes the survivors of rape and makes visible (and visceral) the dehumanizing violence perpetrated by rapists.
Join us for a presentation by Project Unbreakable founder Grace Brown and project director Kaelyn Siversky, including a slideshow sharing of stories behind some of the most compelling images, a discussion about the prevalence and dynamics of sexual assault on the college campus, the myths and misconceptions we hold about the concept of consent, and prevention strategies and bystander intervention tactics to empower the audience to change our behaviors and our culture.
Co-sponsored by Gender Studies and Pacific Arts and Lectures Committee
Sponsoring Department
Cost

Free admission

Group

Subscribe