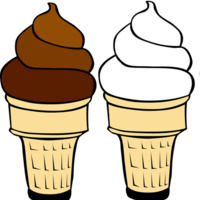 SAC Staff Appreciation Celebration - Stockton Campus
Wednesday, March 14, 2018 at 2:00 pm to 3:00 pm
Don & Karen DeRosa University Center, Ballroom
901 Presidents Dr, Stockton, CA 95211
The Staff Advisory Council would like to thank Pacific staff for all that you do in support of Pacific's success. Please join the S.A.C. for an old-fashioned ice cream social!
President Eibeck and senior university leaders will roll up their sleeves to treat our fantastic staff to an afternoon treat.
Stockton Campus Event | Wednesday, March 14 | 2-3PM | DeRosa University Center Ballroom
Please RSVP by Wednesday, March 7 to SAC@pacific.edu.
Sponsoring Department
Subscribe