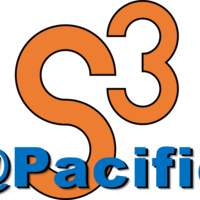 CANCELLED: Science Seminar Series: Endocrine and Metabolic Effects of Consuming Sugar-Sweetened Beverages
Tuesday, February 7, 2017 at 12:00 pm to 1:00 pm
Edward and Alice Long Memorial Hall, Rotunda, Room 107
751 Brookside Rd, University of the Pacific, Stockton, CA 95207
THIS SESSION WAS CANCELLED DUE TO ILLNESS
Peter J. Havel from the School of Veterinary Medicine at UC Davis will be the speaker for the next Science Seminar. He will be discussing his current research on the impact to of consuming sugar-sweetened beverages and its association to metabolic disease.
About the Science Seminar Series:
The Science Seminar Series exposes members of the Pacific community to cutting-edge research and development in the biological, biomedical and pharmaceutical sciences and promotes interaction between science departments across the university to foster cross-disciplinary collaborative work within Pacific and with other institutions. The series introduces students, faculty and other interested members to research in diverse bioscience disciplines by the scientific experts themselves with an opportunity to network with speakers during informal campus lunches following the presentations. The series is sponsored by the Thomas J. Long School of Pharmacy and Health Sciences Department of Physiology and Pharmacology, the College of the Pacific Department of Biological Sciences, the School of Engineering and Computer Science Bioengineering Department and the Office of the Provost.
Event Type

Sponsoring Department
Cost

free and open to faculty, staff and students

Department

Subscribe