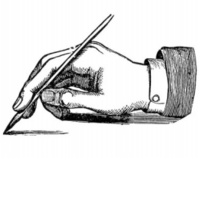 "Shut Up and Write!" Spring Workshops
Tuesday, April 24, 2018 at 9:00 am to 11:00 am
Don & Karen DeRosa University Center
901 Presidents Dr, Stockton, CA 95211
Need to carve out some dedicated time to start or finish a writing project? Need some support and/or accountability? Take advantage of these special workshops focused time and support for writing.
How it will work:
25 minutes of writing (starting promptly on the hour or half hour)
Five minutes of break
Coffee, tea and snacks will be provided.
Room locations:
Room 213/215/216
Feb. 7, 21; March 7, 21; Apr 4, 18; May 16
Room 211
Feb. 13, 27; March 13, 27; April 10, 24; May 8
Event Type

Sponsoring Department
Department

Subscribe