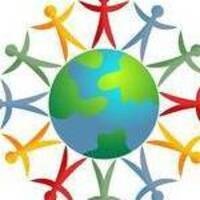 Stockton Diversity History
Tuesday, October 10, 2017 at 3:30 pm to 5:00 pm
Janet Leigh Theatre
3601 Pacific Ave, Stockton, CA 95211
In a series of vignettes, Michael Wurtz, Head of Holt-Atherton Special Collections at University of the Pacific, will explore Stockton's diversity as represented in Pacific's archival holdings.
Pacific's Special Collections, housed in the University Library, provides insights into the diverse history and people of Stockton within its hundreds of archival collections. Hstoric city directories tell us about settlement patterns in Stockton and reflect racial prejudice. The collection also includes documents on topics such as early slave emancipation, Japanese sports, Filipino life in the Delta, the Stockton State Hospital, the Mexican Methodist Church, The Chinese Christian Center, the building of the crosstown freeway, and an Immigrant Women Oral History Collection.
These stories are ready to be discovered, researched and interpreted by anyone with an interest in our community and its history.
Sponsoring Department

Website
Cost

Free and Open to the Pacific Community

Department

Subscribe