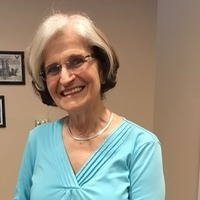 Stories from the Life of Muhammad
Thursday, October 27, 2016 at 6:00 pm to 7:30 pm
Central United Methodist Church 3700 Pacific Avenue, Stockton
A three-part lecture series on the life of Muhammad, one of the most influential people in history, with guest speaker Alexis Easton. It begins with the onset of revelations when Muhammad was 40 and describes major events through his death. Participants may attend any one or all of the sessions.
Muslims are to love Prophet Muhammad above everything and everyone except God. One of the ways they deepen their love is by studying his life, which in Arabic is called Sira. When non-Muslims learn about Muhammad's life, they are also blessed by gaining insight into the founder of Islam, into the genesis of Islam itself, and into the heart of Muslims today and throughout 1,400 years of Islamic history.
Of Responses to Revelations, Part I
Thu 9/29 6-7:30pm
Muhammad begins receiving revelations in Mecca and shares them with a small, expanding circle. As the revelations threaten their traditions and power structure, the Meccans divide into devoted supporters and unyielding opponents. Free and open to the public.
Of the Move from Mecca to Medina, Part II
Thu 10/13 6-7:30pm
At risk of imminent assassination, Muhammad emigrates to greater safety in Medina, but the conflict with Mecca continues to deepen and expand regionally. Free and open to the public.
Of Wars and Women, Peace and Passing, Part III
Thu 10/27 6-7:30pm
Muhammad displays remarkable leadership both diplomatically and militarily, and his household expands through marriages. His prophetic mission culminates in the peaceful conquest of Mecca. Free and open to the public.
Alexis Easton, MA, MDiv, CIS, Retired Christian Pastor Certificate in Islamic Studies Graduate Theological Union in Berkeley
Note: Muhammad: His Birth and Early Life was featured in the summer 2016 OLLI@Pacific lecture series. A synopsis of this lecture is available at OLLI@Pacific.edu.
Call 209.946.7658 to register for this FREE Lifelong Learning Experience.
Event Type

Website
Cost

Free and open to the public

Department

Subscribe