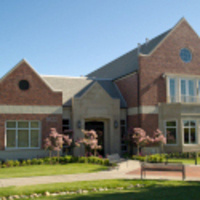 Strategic Enrollment Plan: Campus Conversation
Tuesday, March 8, 2016 at 10:30 am to 12:00 pm
Alex and Jeri Vereschagin Alumni House, Board Room
1022 Dave Brubeck Way, University of the Pacific, Stockton, CA 95204
The Provost invites you to participate in the second round of Strategic Enrollment Plan (SEP) conversations, being held in March on each of the three campuses.
The goal of these conversations is for the SEP Committee to gather feedback, questions, concerns and suggestions from the University community on its latest draft of the Plan, which incorporates feedback the Committee received from the Board of Regents in February.
The Committee will use the feedback from these conversations to inform its final draft of the Plan, which it plans to present to the Board of Regents for endorsement at its May meeting.
You are invited to share your feedback with members of the SEP Committee at this conversation, the second of three being held on the Stockton campus. Light refreshments will be provided.
Conversations will be held on the Sacramento and San Francisco campuses at the end of March.
So that we can plan accordingly, please RSVP to Amber Mullaney at amullaney@pacific.edu.
Sponsoring Department
Department

Subscribe