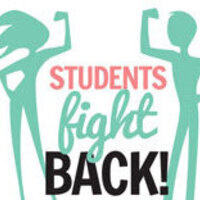 Students Fight Back!
Thursday, April 27, 2017 at 7:00 pm to 9:00 pm
Don & Karen DeRosa University Center, Ballroom B
901 Presidents Dr, Stockton, CA 95211
The Women's Resource Center and our Student-2-Student Healthy Relationships Peer Education Program is excited to bring Students Fight Back! to our campus as part of Sexual Assault Awareness Month.

The program is 75 minutes + Q&A and includes these key components:
-Using your intuition
-Safety tips – awareness, eye contact, verbal boundaries
-How to be an active bystander and a good ally
-The definition of consent
-How to support a survivor
-How to set boundaries that work for you
-Verbal de-escalation skills
-The basics of self-defense
-Plus a review of improvised weapons, ground fighting, and how to sign up for a full-contact adrenaline based self-defense course near you!

This event is FREE, gender inclusive, and open to all Pacific students, staff, and faculty!
This event is part of University of the Pacific's Sexual Assault Awareness Month observance.
Event Type

Sponsoring Department
Group

Subscribe