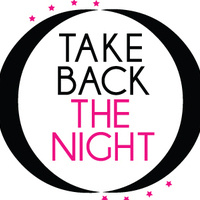 Take Back the Night
Monday, April 24, 2017 at 7:00 pm to 9:00 pm
Don & Karen DeRosa University Center, Bookstore
901 Presidents Dr, Stockton, CA 95211
Take Back the Night is an annual march and rally to raise awareness about sexual violence and support for survivors. The march will begin at 7pm outside of the University Bookstore, ending with a rally at 8pm in the Regents Room where we will meet key partners from our campus community and hear stories from survivors.
This event is free and open to anyone who wants to help end sexual violence on our campus and in our communities.
This event is part of University of the Pacific's Sexual Assault Awareness Month observance.
Event Type

Sponsoring Department
Group

Subscribe