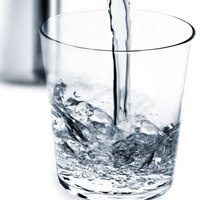 Tchobanoglous Water Lecture - Recycled Water as Drinking Water: Exploring Direct Potable Reuse
Monday, April 3, 2017 at 6:00 pm to 7:30 pm
Gordon D. Schaber Law Library, McGeorge School of Law, Grand Salon
3282 Fifth Ave. Sacramento, Calif.
Explore the science, law, and policy of turning wastewater to drinking water in California.
Lecture: 6:00-7:30PM with reception to follow

Speakers include:
Dr. George Tchobanoglous - Affectionately known by colleagues and students as "George T" — is an international authority on wastewater treatment, management and reuse. He's widely recognized for promoting the use of new technologies in four key areas: the construction of wetlands for wastewater treatment; the application of alternative filtration technologies; ultraviolet (UV) disinfection for wastewater reuse applications; and decentralized wastewater management.
Keith Solar, Shareholder, Buchanan, Ingersoll Rooney, PC - With respect to water rights and water-related issues, Keith has significant experience negotiating and documenting the purchase, sale or lease of adjudicated groundwater rights, groundwater, privately owned water systems, shares in mutual water companies and public/private partnerships for municipal water systems. SOlar is a 1985 McGeorge alumnus.
Jennifer West, Managing Director, WateReuse - Jennifer West is Managing Director of WateReuse, the only trade association that focuses solely on advancing laws, policy and funding to increase water reuse. Jennifer leads WateReuse in educating policymakers and the public to ensure every community has a safe, reliable, locally-controlled water supply that protects the environment, sustains economic growth, and provides a high quality of life.
Join us live on Facebook: http://www.facebook.com/universityofthepacific/
Event Type

Sponsoring Department
Subscribe