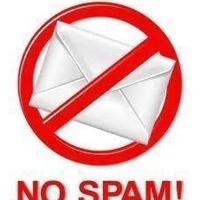 TEDx Series: What Happens When You Respond to Spam email
Thursday, October 5, 2017 at 12:00 pm to 1:00 pm
Janet Leigh Theatre
3601 Pacific Ave, Stockton, CA 95211
Hosted by David Diskin, Pacific Technology Instructor and Certified Microsoft Office "Master".
You have seen TED Talks. But you have never experienced TED–the global phenomenon propelled by ideas that
are transforming the world—until now.
Through the TED Cinema Experience series, you'll get the opportunity to have your curiosity sparked, minds opened, and
worlds shifted—on the big screen in the Janet Leigh Theatre at Pacific.
This humorously informative TED Talk will feature an extraordinary speaker who will deliver the "talk of his life" in TED's world famous TED Talk format complemented and followed by a question/answer session hosted by Pacific Technology Instructor David Diskin.
One of three TED Talks at the Janet Leigh Theatre this fall.
Event Type

Sponsoring Department

Website
Cost

FREE

Department

Subscribe