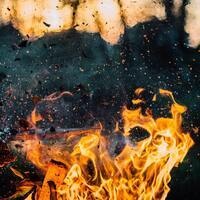 The Data Science of Wildfires
Thursday, November 8, 2018 at 12:00 pm to 1:30 pm
Alex and Jeri Vereschagin Alumni House
1022 Dave Brubeck Way, University of the Pacific, Stockton, CA 95204
Data Scientists are some of the most important behind-the-scenes firefighters.
Preventing wildfires involves two main processes: understanding where they are most likely to occur so that preventative measures can be taken; and predicting what they are likely to do when they do occur. Both of these processes require the analysis of vast amounts of data.
Data Scientists help turn raw data into predictions of where fires might occur, what is likely to the cause, and steps that can be taken to reduce the risks of fire outbreak. When wildfires do erupt, it is Data Scientists who help predict what is likely to happen, as well as where and how to deploy resources to maximum effect.
We look forward to see you there!
If you are unable to attend this event, the lecture will be repeated on the Sacramento Campus at 5:30 p.m. and live streamed on the University of the Pacific Facebook page.
Event Type

Sponsoring Department

Audience
Department

Subscribe