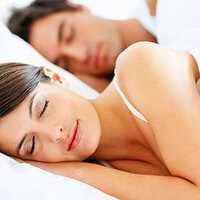 Dugoni Fall Symposium: Obstructive Sleep Apnea, TMJ and Sleep Bruxism
Saturday, November 3, 2018 at 9:00 am to 4:00 pm
Arthur A. Dugoni School of Dentistry
155 Fifth Street, San Francisco, CA 94103
University of the Pacific, Arthur A. Dugoni School of Dentistry, present their first Fall Symposium featuring outstanding speakers in obstructive sleep apnea, temporomandibular disorders and bruxism.
The Pathophysiology of Obstructive Sleep Apnea
Douglas L. Chenin, DDS
In this lecture, Dr. Chenin gives a colorful introduction to obstructive sleep apnea (OSA) from a 3D CBCT imaging and dental anatomy focus. The lecture covers terms, concepts, how to screen patients for OSA and how it is diagnosed. Multiple cases will be presented with photography and CBCT imaging to highlight the anatomy involved in obstructive sleep apnea. Emphasis will also be placed on how OSA correlates with TMD, bruxism and other health complications and comorbidities.
You Will Learn:
To understand the basic terms and concepts of Obstructive Sleep Apnea as a sleep disorder
To recognize the signs and symptoms of OSA that occur during wakefulness and sleep
To review the associated health complications and comorbidities that are correlated with OSA
Explore the role of 3D CBCT imaging within Dental Sleep Medicine
Sleep Bruxism: Myths, Misconceptions and Management Strategies
Warden Noble, DDS, MS
Knowledge of sleep bruxism has been clouded by various opinions, myths and misconceptions. Parafunctional behaviors, including sleep bruxism, 'awake' bruxism and clenching are very prevalent and have received much attention by the dental community. Interactions among saliva, erosive tooth wear, sleep apnea and gastric reflux (GERD) play a role in the causes and effects of this problem and will be the basis of this evidence-based discussion.
You Will Learn:
Better understand the various components of parafunctional movements
Understand important differences between awake bruxism and sleep bruxism
Understand the interactions of sleep bruxism, sleep apnea, GERD and saliva in the etiology of erosive tooth wear
The Straws that Broke the Camel's Back: A TMD Case
Andrew Young, DDS, MSD
Temporomandibular disorders are multifactorial. The more factors you identify, and the better you understand those factors, the better you can help your patients. Through a case-study, you will see an example of how those factors can work together to result in TMD.
You Will Learn:
To become more aware of the various factors that contribute to the initiation and perpetuation of TMD
Appreciate the relationship between bruxism, sleep disorders and TMD
Who Should Attend:
This informative program is designed for dentists and all team members in the office.
Tuition: $295 for Dentists; $195 for Allied Dental Professionals
*Course includes lunch and coffee/tea service in the morning
Location: Arthur A. Dugoni School of Dentistry, 155 Fifth Street, SF
Credits: This activity is designated for 6 units of continuing education credit.
All-day program, which includes the hands-on afternoon workshop, is limited to 30 participants.
Presenters
Andrew Young, DDS, MSD, is director of the Pacific Center for Orofacial Disorders where he manages patients with temporomandibular disorders and neuropathic pain. He received an MSD in orofacial pain from University of Medicine and Dentistry of New Jersey and is a diplomate and fellow of the American Board of Orofacial Pain.
Douglas L. Chenin, DDS is an international authority on Dental Sleep Medicine and 3D imaging of the airway and craniofacial anatomy. His dental practice is focused exclusively on the treatment of Snoring and Obstructive Sleep Apnea with Oral Appliance Therapy. He was former director of clinical affairs for Anatomage Inc. where he was instrumental in the development of 3D imaging technology for airway, temporomandibular joint and craniofacial analysis. He has collaborated on numerous research projects, authored and co-authored an extensive list of professional publication and he presents regularly nationally and internationally. Dr. Chenin is a graduate of University of the Pacific, Dugoni School of Dentistry.
Ward Noble, DDS, MS, MSEd, graduated from UCSF and completed a specialty program in prosthodontics at University of Michigan. He served as a faculty member at UCSF from 1970-2005. After 35 years in private practice, he became a professor in the Department of Integrated Reconstructive Dental Sciences at the Dugoni School of Dentistry, where he has received teaching awards from both students and faculty. He has given more than 150 presentations both nationally and internationally and has written numerous articles and chapters for dental textbooks.
Event Type

Sponsoring Department

Tags
Group

Department

Subscribe